DEDICATED TO THE EXPOSURE AND PROMOTION OF

EMERGING ORIGINAL ARTISTS - FROM COAST TO COAST.

This page was last updated Friday, April 18, 2014

WEBSITE STATUS:
ACTIVE!
CONTACT INFORMATION:

NICK FUOCO:
(The FOUNDING FATHER of NIKSTOCK)
BAND BOOKINGS
(818) 212-9136
E-mail Nick


SOCIAL NETWORK LINKS:


NIKSTOCK:
(THE EVENT)



Nick Fuoco on Facebook


NIGHTMARE'S
MYSPACE
ANNOUNCEMENTS:
UPCOMING SHOWS:
FRIDAY JUNE 13TH - IVAN'S - 206 SOUTH MAIN ST. CORTLAND, NY
4 BANDS - TEMPTER / NIGHTMARE (The Alice Cooper tribute) / KRASS JUDGEMENT / and more...
SATURDAY JUNE 14TH - 3 FAT GUYS
TEMPTER / NIGHTMARE (THE ALICE COOPER TRIBUTE) / KRASS JUDGEMENT
TUESDAY JUNE 17TH - 3 FAT GUYS - OUT-OF-TOWN NIKSTOCK BANDS
THURSDAY JUNE 26TH
GROGG & TANKED SPORTS BAR AND GRILL - 1243 JEFFERSON DAVIS HIGHWAY, STAFFORD VA 22405 - (571)721-9225
NIGHTMARE (THE ALICE COOPER TRIBUTE)
FRIDAY, JUNE 27TH - GROUND ZERO - 3052 HOWARD STREET, SPARTANBURG, SC 29303
NIGHTMARE (The Alice Cooper tribute) / BLOODSTONE REVIVAL (The Judas Priest tribute)
SATURDAY JUNE 28TH - MULE CAMP TAVERN - 322 SPRING ST SW, GAINSVILLE GA 30501 (770) 287 3030
NIGHTMARE (THE ALICE COOPER TRIBUTE) / RETALLICA (METALLICA TRIBUTE)





2014
Friday and Saturday, June 20th & 21st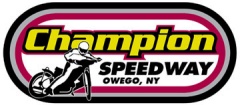 2 DAYS - 2 STAGES
40 BANDS
2 Bikini Contests
VERY REASONABLY PRICED DRAFTS ALL WEEKEND
CLICK HERE FOR THE FLYER (REV-4)

SPONSORED BY:
Featuring:
Featuring: NICK FUOCO
Syracuse, NY



Los Angeles, CA

Binghamton, NY

Beverly Hills, CA

Statesville, NC

Cinnamonson, NJ

Manassas, VA

New York, NY

Binghamton, NY

Elmira, NY

Hellmira, NY



Sayre, PA
INSOMNIA
Bikini Contest
and many more...
The following BANDS have not sent in their LOGO and LINK yet!
WITHOUT MARTYR
WHITTY
AGGRESSIVE BETTY
MILLION MILES
FROM BROADWAY
MIKE T
THIRTEEN SOUTH
BENEATH HELL SKYS
THE HIDDEN AGENDAS
THE AGONY OF TIME
BREAK OF AGGRESSION
BAD MAGIK
(Godsmack tribute)
BLOODSHED
SHOT LINE
SHAUFRAU
THE FUCKING PANTERS
(Pantera tribute)






ADVANCE NOTICE:



2014
PART II
Friday and Saturday, August 8th & 9th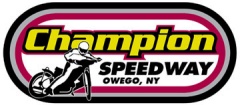 2 DAYS - 2 STAGES
40 BANDS
2 Bikini Contests
VERY REASONABLY PRICED DRAFTS ALL WEEKEND


SPONSORED BY:
Featuring:
Featuring: NICK FUOCO
Syracuse, NY



Los Angeles, CA

Binghamton, NY

Beverly Hills, CA

Hellmira, NY

Oneonta, NY

Elmira, NY

Binghamton, NY

Hazlet, NJ
INSOMNIA
Bikini Contest
and many more...
The following BANDS have not sent in their LOGO and LINK yet!
MIKE T
SLAPJAW
HOUSE OF BRIAN
AGONY OF TIME
FIND THE TIME
SHOT LINE





This website domain is hosted by: